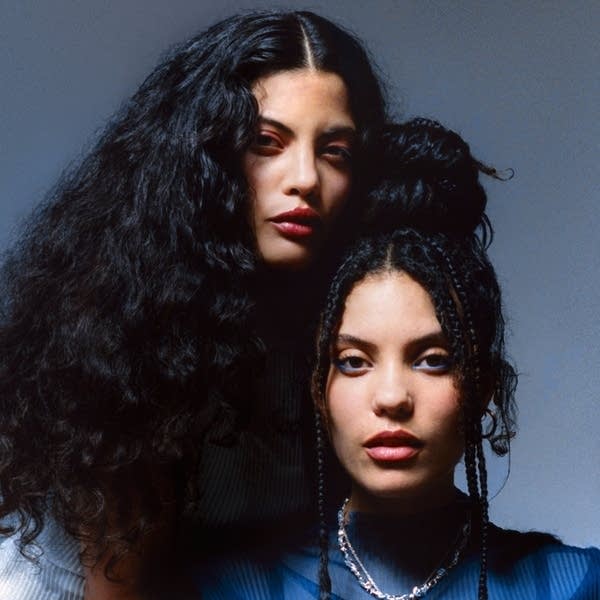 Doors open at 7PM | Show starts at 8PM | All Ages | Tickets start at $25
Ibeyi are 22-year-old French-Cuban twins Lisa-Kaindé and Naomi Diaz. Since the release of their critically- acclaimed, self-titled debut album in February 2015, they have been captivating audiences across the globe with their unique blend of modern pop, hip-hop and electronic influenced with the traditional sounds of Yorùbá.
Ibeyi released their critically-acclaimed sophomore album Ash in 2017, which featured appearances from Michelle Obama, Kamasi Washington and Meshell Ndegeocello. The duo's globally acclaimed, eponymous debut album (2015) earned the twins fans and collaborators in some of the most iconic artists of today including Beyoncé, Alvin Ailey, JR, Lin-Manuel Miranda, Prince, Roy Hargrove, Adele, and Emicida; a result of Ibeyi's uniquely, captivating blend of Yoruban music with modern jazz, pop, soul and hip-hop. Their music and original compositions have been featured in the films ROMA and How to Stop a Recurring Dream, and in campaigns for Chanel, Nike, and Louis Vuitton.
At the beginning of 2021 they headed back into the studio in London to begin work on their third studio album. Feeling a sense of chaos, due to the state of the world, Lisa-Kaindé and Naomi set out to invoke the ancient teachings of their ancestors to remobilize the power of their birth given destiny as Ibeyi.